MOTF is an interactive mural – performance – series which deals with past, present and future of muralism and Urban Art.
Stefan Schwarzer and Jens Besser describe visually relations between legal and illegal Urban Art.
MOTF starts with interactions of Besser and Schwarzer using video and live – drawing on wall and leads into an open discussion about Urban Art.
Since 2009 Jens Besser and Stefan Schwarzer develop together interactive performances on walls. They cooperated with musicians, dancers, poets and performers in performances.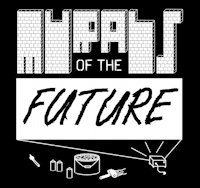 MURALS OF THE FUTURE – performances
PRESS REVIEWS
[…] In their performance series Murals of the Future Jens Besser, Stefan Schwarzer and their temporary collaborators deal with the crisis of legal urban art. Her experimental approach is clearly different from the existing form of monumental but pleasing Urban Art works. According to Javier Abarca, the institutional urban art murals have "lost their creative potential. […] "Murals of the Future" seeks to inject traces of dynamic action in conflict into the field of contemporary urban art mural painting.[…] "

in "Happiness is a loaded weapon." by Robert Kaltenhäuser, 2018